Public aims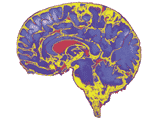 This exhibition is aimed particularly at young people, their parents and their teachers,but it is hoped that the ideas interest all those who want to learn more about Science in general and Mathematics in particular.
Proposed format
The exhibition is designed to be shown in a room 200 to 300 m2.

On 9 blocks, it consists of:
27 posters & 27 experiences,
6 to 8 hands on models & objects,
1 or 2 tittle panels (60x200 cm),
brochures & documents,
virtual experiences on computer screen.
To provide on spot
9 square tables (around 150 x 150 cm)
6 or 8 tables (60 x 120 cm)
Weight & volume
5 cases, 120 kg for one of them
Total weight: 350 kg
Total volume: 1,5 m3
All the proposal items are easily transportable (with or without tables) in a van and can be fitted to local situations.